Restaurants & Bars
With the ocean breeze right in the background, savor a bevy of masterfully prepared dishes from around the world. Beach Palace Cancun offers delights from around the globe cooked to perfection with the freshest ingredients and authentic flair. Pair your meals with a diverse selection of top-shelf wines and spirits, or just enjoy craft cocktails served up with flair. After dinner Palace Resorts makes every night, a special night with tons of choices in nightly entertainment.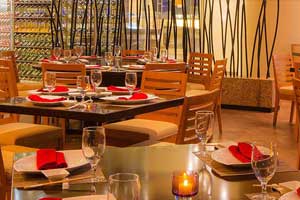 Wok
ASIAN RESTAURANT
Savor the variety of exotic options in a Pan-Asian fusion dining experience. Dine lavishly and authentically with freshly prepared exotic delicacies, and enjoy of Oriental Fusión with a hint of Mexican flavor.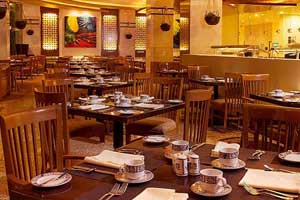 Tequila
INTERNATIONAL RESTAURANT
This sumptuous casual eatery can satisfy all your cuisine cravings. By night, indulge in authentic Mexican cuisine and International expertly prepared from the freshest local ingredients.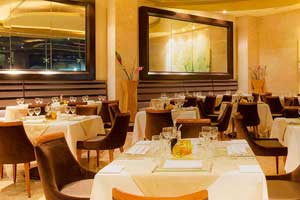 Bocelli
ITALIAN RESTAURANT
Savor perfection from Italy and the Mediterranean. This is the place for specialty cuisine done to perfection with authentic flair and the finest ingredients.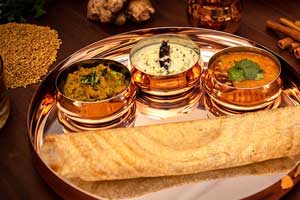 AGRA BY WOK
INDIAN FOOD
Captivate your palate with a melange of spices, flavors, and culinary techniques inspired by the culinary traditions of Northern India, exclusively at Agra.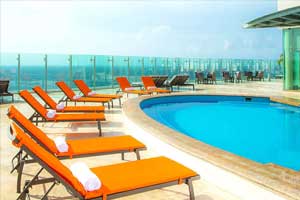 Sky Bar
From a breathtaking view sip world-class cocktails, spirits, and beers, or savor sumptuous snacks. The sky is the limit here!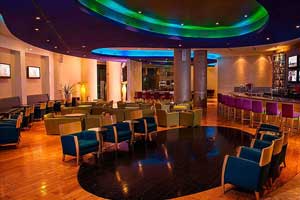 Stadium Bar
Welcome to your hometown bar in paradise. Get your game on in this Sport Bar equipped with state-of-the-art viewing options and frothy brews.
Bar with multiple screen TVs, Drink service, mixology menu and signature cocktails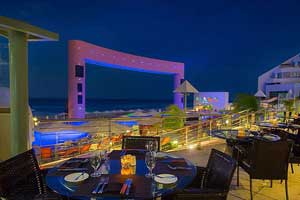 SMOKEHOUSE
GRILL
Dip in here for mouth watering grilled fare.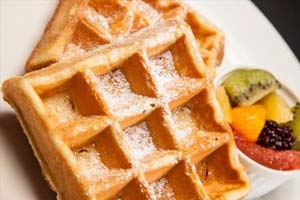 Room Service
A wide selection of options, including breakfast favorites, entrées and main courses, soups, salads, snacks and desserts, available 24-hours a day. Best of all, it's included!